AI & PR – A Future to Embrace, Not to Fear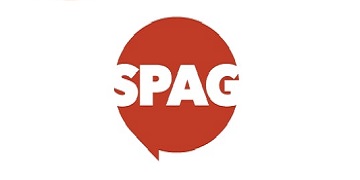 It is estimated that around 45% of paid activities may get replaced with technologies that are currently under development – which accounts for a sweeping $2 trillion dollars in US wages as a result of automation. Scary, isn't it?
Artificial Intelligence (AI) has generated hype and also bred a lot of anxiety worldwide. While no more a new technology to many, it still invigorates job fears and professional jitters in most discussions. Unnoticed however, AI has already entered our systems and daily lives; also having become a major industry disrupter for further innovation – from Alexa to Google maps, to chatbots answering customer-care questions, Grab calculating accurate ride time estimates and Amazon suggesting 'what looks good on you'- all is AI.
Granted. But how does this pertain to the communications world?
Public relations is all about proper communication, branding strategy and building meaningful relationships with clients and members of the press. So, how can robots supersede relationship management? Will automation and programming defeat personal touch? Let's see.
Implementing AI in PR Industry
By its very definition and nature, PR does not lend itself to full automation. However, industry must prepare itself for drastic changes in how PR is practiced currently. In fact, changes have already begun!
With a humongous influx of data following the advent of social media and smartphone technology, AI is offering PR professionals some incredible tools to harness insights from this data. Incorporation of AI in PR can be a revolutionary game-changer. In today's world, PR firms are sitting on tons of consumer data but fail to effectively leverage it for business benefits. AI in PR can help agencies process this data for identification of behavioral patterns of customers.
There are other positive aspects to AI implementation in PR. In an industry where deadlines are crucial, repetitive tasks such as making media lists, scheduling regular meetings and sending follow-up emails are perfect use-cases where robotic process automation can help. PR tools such as Muck Rack to target specific journalists, BlogDash to reach out to bloggers and influencers, Trendkite to measure PR metrics and detailed reporting etc. are already becoming popular in global organisations. Allowing AI to take over low-level tasks allows for PR specialists to work more efficiently.
Further, AI solutions can also add value through predictive analysis and insights, such as:
Recommending the next move in a crisis situation
Analyzing data and writing compelling stories
Transcribing and translating, including natural language processing
Monitoring digital media and looking for early warnings
Predicting industry and media trends to guide business decisions
AI at the Cost of PR?
Let us not forget: while AI is science, PR is art.
While AI certainly is intelligent, it cannot match the cognitive capabilities of the human brain. It still requires training datasets and parameters for it to function well and is dependent on people for it. It is ultimately a tool that aides in driving efficiencies and delivering outcomes that are best relegated to machines anyway. Human acumen coupled with machine analytics will therefore be a powerful tool to investigate and evaluate successful PR strategies. And while computers can do mechanical work, PR employees can focus on strengthening their media relations.
We are at the crossroads of interesting and changing time, outcome will be nothing less than the best!
####
About SPAG
 SPAG is an award-winning independent communications agency with focus on life sciences and development sector and operations across South East Asia. Headquartered in Singapore, SPAG is reputed for offering bespoke communication strategies to shape conversations, influence perceptions, cultivate constructive knowledge and to keep the dialogue going. We have been recognized as the Mid-Size Agency of the Year by ET Brand Equity Kaleido Awards in 2019, featured amongst top 3 agencies in 2018 and won Asia Pacific Healthcare Consultancy of the Year by SABRE Awards in 2017. SPAG is part of the Strategic Partners Group, an integrated communications entity, harnessing the potential of a phenomenally diverse universe of conversations. Integrated as a group, yet specialists at core, its domain expertise is institutionalized into distinct entities: SPAG – Public Relations & Advocacy, D Yellow Elephant – Digital & Social Media, GigaLife – Creative & Branding Solutions.
https://apac.prca.global/wp-content/uploads/2019/03/SPAG-logo-1.jpg
225
300
Tara Munis
https://apac.prca.global/wp-content/uploads/2021/09/PRCA-APAC-Main-1.jpg
Tara Munis
2019-03-09 18:24:23
2019-12-06 10:32:23
AI & PR – A Future to Embrace, Not to Fear