Partners
Partners are the only organisation in their sector that the PRCA APAC will endorse. They come recommended by our members and are known for the quality of their product and/or service. The PRCA APAC Partners benefit from significant access to members, numerous networking opportunities, industry insight and business referrals.
Sponsorship
The PRCA APAC offers a range of sponsorship opportunities for suppliers looking for profile and/or networking opportunities. These include: the PRCA APAC Awards, Conferences, the PRCA APAC's quarterly events calendar, collections of insight articles, lunches and dinners for senior industry professionals, member drinks evenings.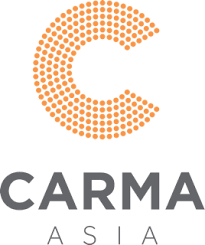 CARMA ASIA , PRCA APAC's Media Intelligence Partners, is the leading provider of media intelligence solutions in APAC. We deliver real-time media monitoring and analysis and in-depth communications insights across all media channels, industries and languages in the region.
Headquartered in Singapore, CARMA ASIA is part of CARMA INTERNATIONAL; the world's most globally diverse media intelligence agency. With people on the ground in over 40 countries across 5 continents, CARMA delivers what matters, when it matters most.
CARMA ASIA's product suite includes media monitoring and analysis across all media formats: print, digital, social, TV, and radio. Combining unrivalled human insights from our team of researchers and analysts, with our proprietary AI technologies, CARMA ASIA's solutions provide real-time, valuable, and actionable data, presented with powerful visualisations and flexible reporting functions.
For more information, visit CARMA.com

Founded in 1980 with headquarters in UK. Paprika has worldwide coverage by a network of six subsidiaries in Australia, Italy, Hong Kong, Singapore, Spain and USA.
Paprika is a specialist system for the marketing and communications sector. In a recent survey carried out by accountants Kingston Smith (top 10 accounting firm in UK), Paprika was in use in 32% of agencies.
Paprika starts with a simple principle: Data should only ever have to be entered into the platform once.
From there it should flow and cascade seamlessly to wherever it is required, informing each area that needs it and adding insight and clarity across the business.
Our purpose is to flawlessly integrate every agency function – client and contact management to job costing and quoting, to project and resource management, all the way through to invoicing and accounting to ensure that the flow of data, intelligence and insight in your business is frictionless.
For more information visit, paprika-software.com
Prospect,PRCA APAC's Talent Partners is a global talent resource consultancy within the PR and corporate communications sector with offices in London, Hong Kong and Singapore. In Asia Pacific, we are unique in our specialisation of matching mid to senior level PR & Communications talent to global PR & PA consultancies and MNC's. Our deep knowledge of the region helps us understand the hiring challenges our clients face, making us the region's agency of choice. We work very closely with global firms and PR consultancies across a variety of sectors including banking, healthcare, professional services, retail, consumer and technology.
From internal communications, integrated marketing communications, government and media relations through to corporate affairs, CSR and digital, we have the knowledge and capabilities required to advise clients on sourcing the best talent and candidates on how to progress their careers. We also work with industry leaders and publications to offer our perspective on hiring and retaining talent.
For more information, visit prospectresourcing.com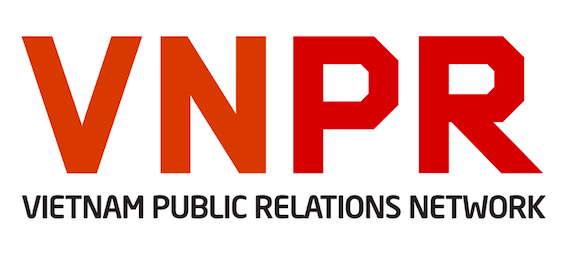 The Vietnam Public Relations Network (VNPR) – was founded in April 2019 initially as a professional community hub, with a long-term goal of becoming a recognized professional & social organization representing the PR community in Vietnam. VNPR pursues the ultimate objective of having the local public relations industry recognized and honoured as a meaningful and valuable profession. The Network is modelled to operates in a fashion that it is adaptive to changes of Public Relations in the new age, catching up with new trends, and contributing positively to the social, economic, cultural and educational development of Vietnam.
For more information, visit VNPR.

YouGov , PRCA APAC's Research Partners, is an international, full service market research agency. YouGov's omnibus service interviews a representative sample of adult's (aged 18+) within the online population in 16 countries across the Middle East, North Africa and South Asia twice a week using our market-leading Omnibus online research service.
Omnibus is a fast and cost-effective tool that allows clients to purchase research by the question – an ideal way to capture public opinion in just one week on a small budget, without compromising on data quality.
Their mission is to supply a live stream of continuous and accurate data and insight into what people are thinking and doing all over the world, all of the time, so that companies, governments and institutions can better serve the people that sustain them.
For more information, visit YouGov.