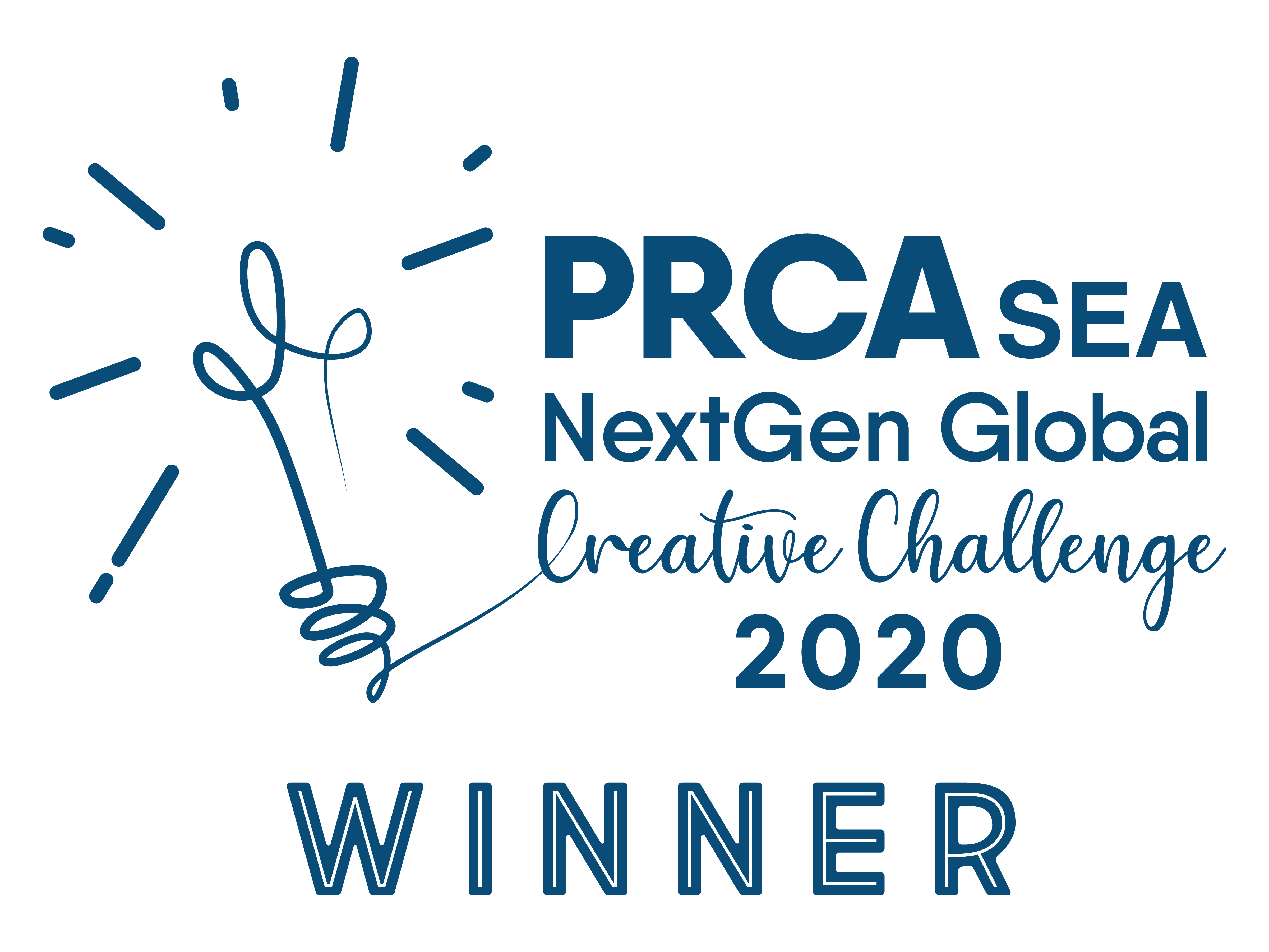 Singapore, 30 July, 2020 – The PRCA SEA is pleased to announce that Mira Febri Mellya MPRCA and Fuad Arrasyid MPRCA from Maverick Indonesia have won the Southeast Asia NextGen Creative Challenge.
The challenge was an opportunity for the industry to celebrate creativity, with two delegates from one company being selected as the winners of the regional challenge.
The other finalists were:
Andrea Goh and Jordon Simpson, Huntington Communications
Nicole Ang MPRCA and Tamana Mulchand MPRCA, Spurwing Communications
Rachel Chan and Chandini Rai, WE Communications
The Highly Commended team were awarded to Nicole and Tamana from Spurwing Communications.
Tara Munis MPRCA, General Manager, PRCA SEA said: "Congratulations to both Mira and Fuad for winning the NextGen Creative Challenge 2020. Their campaign was intelligent, thoughtful, but most of all creative. Both very worthy winners indeed. The entries received were extremely impressive, and all of the finalists should be proud of their achievements. I am proud to say that the future of the PR & Communications industry in Southeast Asia, is in safe hands. Finally, I would like to thank our expert panel of judges who dedicated their time to this process."
The winners will be rewarded with:
• NextGen Global Creative trophy – presented at the PRCA SEA Awards in front of an audience
• The opportunity to present the winning entry at a PRCA SEA event
• 3 Complimentary PRCA virtual training courses
• 2 x coaching sessions with Executive & Career Development Coach, Nitya Rao Perera, Founder, Global Lumen HR
• The opportunity to compete with the regional winning teams and be crowned the global winner
WHO WE ARE
The Public Relations and Communications Association (PRCA) is the world's largest professional PR body.
We represent more than 35,000 PR professionals in 70 countries worldwide. With offices in London, Singapore, Dubai, and Buenos Aires, we are a global advocate for excellence in public relations.
Our mission is to create a more professional, ethical, and prosperous PR industry. We champion – and enforce – professional standards in the UK and overseas through our Professional Charter and Code of Conduct. The Code compels members to adhere to the highest standards of ethical practice.
We deliver exceptional training, authoritative industry data, and global networking and development opportunities. We also manage the International Communications Consultancy Organisation (ICCO), the umbrella body for 41 PR associations and 3,000 agencies across the world, and LG Comms – the UK's national body for authorities raising standards of local government communication.