The PRCA APAC Awards celebrate the best of the best PR and communications campaigns, teams and individuals across Asia Pacific. We are pleased to announce this year's finalists below.
Let us celebrate the past 12 months achieved by the most outstanding individuals and extraordinary teams. We are proud of the work achieved within the industry and look forward to celebrating with you all on 30th March 2023.
Give your teams something to smile about as we come together as an industry to celebrate your success!
B2B Award
---
RICE – Eaton – Putting a Spotlight on Critical Infrastructure Cybersecurity
Redhill – EDOTCO
PRecious Communications & Palo Alto Networks – Crisis Averted | Unit 42
DHL – Grow India
Sponsored by:

Consumer Award – Low Budget
---
Mutant Communications – Peering into our Future
AKA Asia with Durex – Durex Streetwear
Redhill – KFC Singapore: The Unboring Morning Campaign
W Communications and Lush – The Great Lush Playground
William Grant & Sons and AKA Asia – Monkey Shoulder "Monkey Mixer Van"
Consumer Award – High Budget
---
CampaignLab – Nebula Streaming Cinema
Vero – Carsome Official Brand Launch in Thailand Campaign
Midas PR – Colours By Europe, Tastes of Excellence
PRecious Communications & Christie's – Christie's presents an Unprecedented Cross
Corporate, Financial and Investor Relations Award
---
The winner will be announced on the night of the awards ceremony
CSR and Sustainability Award
---
Blue Totem Communications – L'Oréal Paris #LessonsOfWorth

Mutant Communications – Peering into our Future
Occam Komunikasi Indonesia – Cut the Tosh in Sustainability Movement
Vero – Milo Paper Straw Campaign
Golin Hong Kong and Environmental Protection Department – Bye Bye Microbeads
Allison+Partners with Booking.com – Booking.com: Equipping the Travel Community for Sustainable Travel
Globe Group – MakeITSafe
Cairn Oil & Gas – Maru Mangala
Sponsored by:

Digital and Social Media Award
---
National Geographic Asia – Expedition: Earth
Temus with Progressive Communications &  Reson8 Creative – Step Up into IT: Helping Singaporeans with zero tech skills become builders for the nation's Digital Economy
Archetype Singapore with Singapore Maritime Foundation – Own Your Future – Helping Youths Envision Their Future in Maritime
DHL – Grow India
Sponsored by:

Diversity, Equity and Inclusion Award
---
PT Bank OCBC NISP Tbk – #CURRENSHE Movement in Putting Diversity & Gender Equality to Make Indonesia a Great Nation
Teleperformance Philippines – A Great Place to Work for All: Teleperformance Philippines Diversity, Equity, and Inclusion Initiative
DHL – Be Heard
Golin Beijing – A Day of Trans
Blue Totem Communications – L'Oréal Paris #LessonsOfWorth
Employee Engagement Award
---
The Hong Kong Police Force – Morale Boosting Campaign – "The Pillars" Exhibition
DBS Bank – Into The Metaverse
Southern Cross University – Transforming staff engagement with a brand voice
Zuellig Pharma – 100 Years of Making Healthcare More Accessible
DHL – As One
Edelman Malaysia – #GetMovingChallenge 2.0
Event/ Launch of the Year Award
---
The Hong Kong Police Force – IDEAS@JPC Strategy and Junior Police Call Award Scheme 2022
Brewer – Archwey Leads Global Change From Singapore
CampaignLab – Nebula Streaming Cinema
Unilever Singapore, Golin Singapore, Jack Morton Singapore – The Magnum Pleasure Auction
Redhill – Inaugural COP27 Singapore Pavilion: Building a Future of Green Possibilities
W Communications, TUMI and Razer – TUMI | Razer Launch
Klareco Communications – Relighting Christmas on A Great Street
DeVries Global Singapore & ASICS – ASICS Sportstyle Art In Motion Campaign
William Grant & Sons and AKA Asia – Monkey Shoulder "Dead-End Job Simulator"
Health and Wellbeing Award
---
The Hoffman Agency Singapore – Hearing Partners encourages Singaporeans to #ListenAgain
AKA Asia with Durex – #ComeTogether
AstraZeneca with GCI Health – Clearing confusion: Vaccine effectiveness
Agenda C – Affordable Medicines Now
DeVries Global Singapore & Abbott Laboratories (Ensure) – Stand4Strength – Hawker Heroes Help Singaporeans Manage Their Muscle Health
ViiV Healthcare – The HIV Care Continuum & Beyond Initiative, funded by ViiV Healthcare
Influencer Relations Award
---
DeVries Global Singapore & Procter & Gamble (SK-II) – SK-II: The HyperFestive Glow Up
Blue Totem Communications – L'Oréal Glycolic Bright Range Launch
Sotheby's – "Facets of Art": Connecting with China's next gen through influencer storytelling
DeVries Global Singapore & Procter & Gamble (SK-II) – SK-II: Late Night Portraits
William Grant & Sons and AKA Asia – Glenfiddich "Grand Series"
DeVries Global Singapore & ASICS – ASICS Sportstyle Art In Motion Campaign
Measurement and Evaluation Award
---
CARMA Asia and BMW Group Asia – Driving impact: Evaluating the Launch of BMW's First Fully Electric Gran Coupé in Singapore
Agenda C – Affordable Medicines Now
Redhill – Inaugural COP27 Singapore Pavilion: Building a Future of Green Possibilities
CARMA Asia and L'Occitane Malaysia – Making Strategic Decisions Using Consumer Sustainability Trends and Social Conversations
Media Relations Award
---
GCI Health and Virtus Fertility Centre – Ushering a new era of fertility hope in Singapore: How effective communications can reshape fertility conversations in Singapore
COMCO SOUTHEAST ASIA – Meaningful Storytelling with COMCOmigos
Grayling – Luno
AstraZeneca with GCI Health – Clearing confusion: Vaccine effectiveness
DHL – Grow India
GCI Health and Asia Pacific Leaders Malaria Alliance (APLMA) – Continuing to make history: How a powerful communications campaign reignited action towards malaria elimination in Asia Pacific
Multi-Country Campaign Award (Asia Pacific)
---
AstraZeneca with GCI Health – Clearing confusion: Vaccine effectiveness
National Geographic Asia – Expedition: Earth
DeVries Global Singapore & Procter & Gamble (SK-II) – SK-II: Late Night Portraits
Hilton – Hilton Hotels & Resorts Brand Campaign 2022
ViiV Healthcare – The HIV Care Continuum & Beyond Initiative, funded by ViiV Healthcare
PRecious Communications & Palo Alto Networks – Zero Trust 2.0
William Grant & Sons and AKA Asia – Glenfiddich "The Cosmic Voyage"
Sponsored by: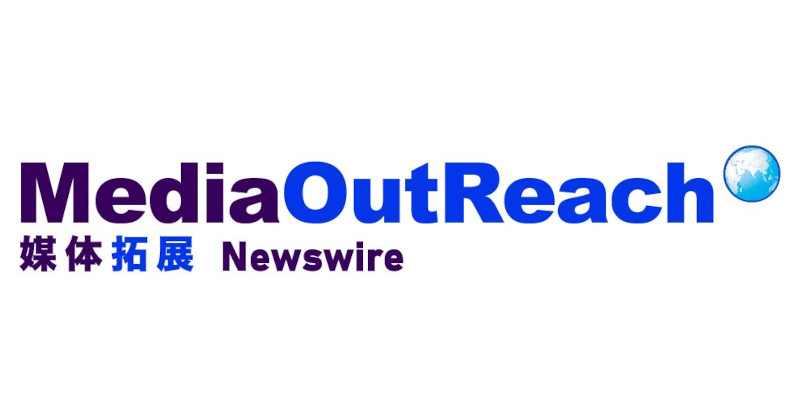 NGO and Charity Award
---
RICE Communications – A Le Htoe – Myanmar Action Against Gender-Based Violence
Mutant Communications – Peering into our Future
Redhill and WWF – Singapore AR-Mazing Tiger Trail
Ruder Finn Asia – NVPC President's Volunteerism & Philanthropy Awards 2022
Fifty Acres – Doing great work, for good
Public Sector Award
---
The Hong Kong Police Force – Hong Kong Police Force's "Youth-focused" PR strategies
Redhill – Inaugural COP27 Singapore Pavilion: Building a Future of Green Possibilities
Golin Hong Kong and Environmental Protection Department – Bye Bye Microbeads
PLUS Malaysia Berhad – Public Sector Initiative in shaping public perception towards RFID adoption
Archetype Singapore with Singapore Maritime Foundation – Own Your Future – Helping Youths Envision Their Future in Maritime
Strategic Communications Award
---
GCI Health and Novo Nordisk – Uniting leading obesity experts to tackle an overlooked chronic disease in Southeast Asia
Brewer – Archwey Leads Global Change From Singapore
Agenda C – Affordable Medicines Now
AstraZeneca with GCI Health – Clearing confusion: Vaccine effectiveness
Student Campaign Award
---
Murdoch University Singapore – Singapore Says Hello #SSH in ACH by SMesh PR Agency
Taylor's University Lakeside Campus – MyTULEN Seed Campaign
Murdoch University Singapore – Infinite Art Affinity by InterMesh Communications
Technology Award
---
CampaignLab – Nebula Streaming Cinema
PRecious Communications & Palo Alto Networks – Crisis Averted | Unit 42
Horizon Quantum Computing
Travel and Lifestyle Award
---
Vero – The Grow Green with Booking.Com Campaign
Hilton – Hilton Hotels & Resorts Brand Campaign 2022
Allison+Partners with Booking.com – Booking.com: Equipping the Travel Community for Sustainable Travel
Intern Award
---
Distilleri – Shayne Chong​
Midas PR – Quang Man Ha
Young Communicator Award
---
Samuel Liew – GCI Health
Zoe Cheung – Sinclair
Madi Holloway – Fifty Acres
PR/Communications Leader Award
---
Clāra Ly-Le – EloQ Communications
Rikki Jones – GCI Health
Dr Vivien Chiong – Nanyang Technological University, Singapore
Sai Roshini Daswani – Sinclair
Ferdinand Bondoy – COMCO SOUTHEAST ASIA
Karin Lohitnavy – Midas PR
Danny Tan – Grayling
Lars Voedisch – PRecious Communications
Sponsored by: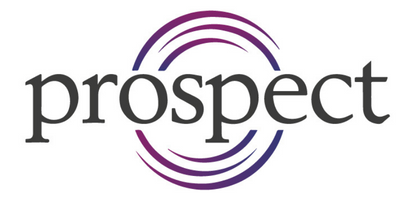 New Consultancy/New In-House Team Award
---
The winner will be announced on the night of the awards ceremony
In-House Team Award
---
DHL
Horizon Quantum Computing
Specialist Consultancy Award
---
Pinpoint PR
The Hoffman Agency
Golin Singapore
Edelman Malaysia
Small Consultancy Award
---
Pinpoint PR
Bud Communications
CampaignLab
W Communications
Grayling Singapore
Eleven International
Medium Consultancy Award
---
DeVries Global
COMCO SOUTHEAST ASIA
Midas PR
Large Consultancy Award
---
RICE Communications
Mutant
GCI Health
Sinclair
Vero
Redhill
Golin Taipei
Sandpiper
Sponsored by:

Journalist/Blogger Award
---
The winner will be announced on the night of the awards ceremony
Outstanding Contribution Award
---
The winner will be announced on the night of the awards ceremony