The PRCA APAC Awards celebrate the best of the best PR and communications campaigns, teams and individuals across Asia Pacific. We are pleased to announce this years finalists below.
Let us celebrate the past 12 months achieved by the most outstanding individuals and extraordinary teams. We are proud of the work achieved within the industry and look forward to celebrating with you all on 30th March 2022.
Give your teams something to smile about as we come together as an industry to celebrate your success!
B2B Award
---
BUD Communications – Levelling-Up The B2B APAC Gaming Industry
DHL – Southeast Asia Freight: The Road to Growth
PINPOINT PR – Reputation Management & Positioning for EDB
The Hoffman Agency Hong Kong – Nespresso Gets to The CO:RE of The Future Workplace
The Hoffman Agency China –Light Lab: ASML China Boosts Its Employer Branding

Sponsored by:

B2B Technology Award
---
Archetype – Qlik Data Fitness Campaign
BUD Communications – Levelling-Up The B2B APAC Gaming Industry
The Hoffman Agency Taiwan– KKStream 2021 H2 B2B Communications
The Hoffman Agency China – Lightelligence Launches New Product through Video Marketing
Consumer Award – High Budget
---
Multi Bintang Indonesia with Maverick Indonesia – Zero Alkohol, Zero Beban
PT Bank OCBC NISP Tbk – Financial Fitness Solution by Nyala OCBC NISP
William Grant & Sons with AKA Asia – Monkey Shoulder Don't Let The Grind Get You Down
William Grant & Sons with AKA Asia – Hendrick's World Cucumber Day

Consumer Award – Low Budget
---
Acorn Strategy – VR Night at the Opera
PRecious Communications – Establishing Poh Heng as a Homegrown Modern Brand
Redhill – Carro Drives to Unicorn Status
Consumer Technology Award
---
The winner will be announced on the night of the awards ceremony
Corporate, Financial and Investor Relations Award
---
Indosat Ooredoo Hutchison – Indosat Ooredoo Hutchison Merger
Klareco Communications – Inaugurating the Maiden Singapore SPAC
Corporate Social Responsibility Award
---
Blue Totem Communications – L'Oréal International Women's Day #YouDeserveBetter Campaign
Indosat Ooredoo Hutchison – IDCamp
Digital and Social Media Award
---
Archetype – Qlik Data Fitness Campaign
DHL – DHL Asia Pacific
Multi Bintang Indonesia with Maverick Indonesia – Waktunya Crystal Chill
Mutant Communications – Chasing the Medal
PINPOINT PR – Building Participant Engagement at the GYSS 2022
Redhill – SC Ventures: Building A FinTech Bridge
The Hoffman Agency China – Infineon China Makes Social Smart with MarTech
William Grant & Sons with AKA Asia – Monkey Shoulder Don't Let The Grind Get You Down
Vero – Dorco's All Experiences Make the Man
Diversity, Equity and Inclusion Award
---
The winner will be announced on the night of the ceremony
Employee Engagement Award
---
The winner will be announced on the night of the ceremony
Event/ Launch of the Year Award
---
Blue Totem Communications – Geo Connect Asia 2021
DHL – Southeast Asia Freight: The Road to Growth
Litmus PR – Gorilla Mobile – Revolutionising the Telco Industry
Midas PR – Bilibili Animator Award
Mutant Communications – Subway Rendang: Celebrating Singapore's National Day
Redhill – Ministry of Law – Singapore Convention Week 2021
SPAG – Special Ministerial Conference for ASEAN Digital Public Health
William Grant & Sons with AKA Asia – Smokey Monkey
Health and Wellbeing Award
---
The winner will be announced on the night of the ceremony
Influencer Relations Award
---
Blue Totem Communications – L'Oréal International Women's Day #YouDeserveBetter Campaign
The Hoffman Agency Taiwan –  Invis is, Smile to Support – Cheerleader Audition
Measurement and Evaluation Award
---
CARMA Asia – Driving BMW Group Asia's Measurement Maturity Journey
CARMA Asia – Helping L'Occitane MY Understand the Impact of KOLs
Lenovo (Asia Pacific) – Redefining the Measure of Communications Success
Media Relations Award
---
Acorn Strategy – VR Night at the Opera
Litmus PR – Next Gen Foods – Building a Global Brand from Singapore
Mutant Communications – Planet Possible
Sponsored by:

Multi-Country Campaign Award (Asia Pacific)
---
Midas PR – Djooky Music Awards Asia
Redhill – Kimpton Maa-Lai Bangkok SEA Launch
Redhill – Ministry of Law – Singapore Convention Week 2021
Weber Shandwick –Marks Of Summer
William Grant & Sons with AKA Asia – Hendrick's World Cucumber Day
Sponsored by:

Purpose Award
---
Blue Totem Communications – L'Oréal International Women's Day #YouDeserveBetter Campaign
COMCO Southeast Asia – Dear Survivor: COMCO Southeast Asia's Write to Ignite Blogging Project Season 2
SPAG – Special Ministerial Conference for ASEAN Digital Public Health
SPAG – World Contraception Day
Strategic Communications Award
---
COMCO Southeast Asia – Blazing Sapphire: The COMCO Southeast Asia Year-Long 5th Anniversary Celebration
SPAG – World Contraception Day
The Hoffman Agency Asia Pacific – Shifting Sentiments for Zoom: A Multi-Pronged Campaign
The Hoffman Agency Taiwan – Tourism Revolution: Airbnb Helps Reignite Taiwan Tourism
Weber Shandwick India – Badalta Barmer
Best Student Campaign
---
The winner will be announced on the night of the awards ceremony
Travel and Lifestyle Award
---
Allison + Partners – Booking Explorers
Upcycle Communications – Launch of SkyHelix Sentosa
Weber Shandwick – Marks Of Summer
In-House Team Award
---
DHL
Randstad
Sponsored by:

Small Consultancy Award
---
Blue Totem Communications
BUD Communications
Medium Consultancy Award
---
COMCO Southeast Asia
Mutant Communications
Workplace Champions
---
AKA Asia
COMCO Southeast Asia
Mutant Communications
Nanyang Technological University
RICE
Weber Shandwick India
Large Consultancy Award
---
AKA Asia
Archetype
PRecious Communications
Redhill
RICE
Sponsored by:

Intern Award
---
Andy Spyrou – Midas PR​
Andrew William – Ruder Finn Asia​
Young Communicator Award
---
Isabella Liu – Twitter
Junn Loh – Nanyang Technological University
Josephine Romaris Asima – Indosat Ooredoo Hutchison
Nicholas Tan – BCW
Marion Ang – Redhill
Rasendriya Nadhif Djatmiko – Indosat Ooredoo Hutchison
Olivia Lee – BCW
PR/Communications Leader Award
---
Alistar Lien – Randstad
Ferdinand L. Bondoy – COMCO Southeast Asia
Lars Voedisch –  PRecious Communications
Lina Marican – Mutant Communications
Pranav Rastogi – Redhill
Steve Saerang – Indosat Ooredoo Hutchison
Sponsored by: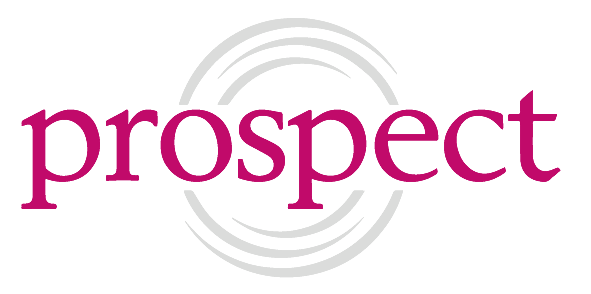 Outstanding Contribution Award
---
The winner will be announced on the night of the awards ceremony
Journalist/Blogger Award
---
The winner will be announced on the night of the awards ceremony