In light of the pandemic, the market has changed significantly. The coronavirus crisis is affecting every single industry differently, with some being hit harder than others. For example, hospitality and travel industries are on a total shutdown while trying to meet demands for cancellations and returns. With only essential services running, deliveries have been suspended in some parts of the world while other places are heavily dependent on delivery for essential goods. Manufacturing has come to a standstill, and there is uncertainty on how long these conditions may last, forcing companies to make decisions on a day-to-day basis as the situation evolves.
So, how do you continue your communication strategy in these strange times?
Reduce Product Placements 
Changes in customer behaviour drive the shift in the market. Because of the widespread panic customer attention is not on business development or product placements. Interrupting this thought process would be met with disdain. Companies should turn their focus on reactive measures to the situation.
Invest in Your Community 
Raising efforts to engage positively with the community increases confidence in the brand. At a time of considerable uncertainty, people look for resources and brands involved in active and productive CSR activities show the 'human side' of businesses. By becoming a resource in a time of need, people build trust in these brands and look to them for information, advice, and aid.
Accelerate Strategic Communication
Communicating with your audience and employees with transparency has been known to work effectively for companies. You could bring out COVID-19 related content to help audiences in need of information. Set clear guidelines on new work practices and share the relevant information. It's also a time to explore other social media channels and build a new audience. This is an excellent time to employ email marketing with informative and supportive messaging, use SEO and content marketing to drive traffic to your website. Other useful methods could be video messaging from a senior company leader addressing the situation. Such marketing provides reassurance for your audience and presents community-motivation.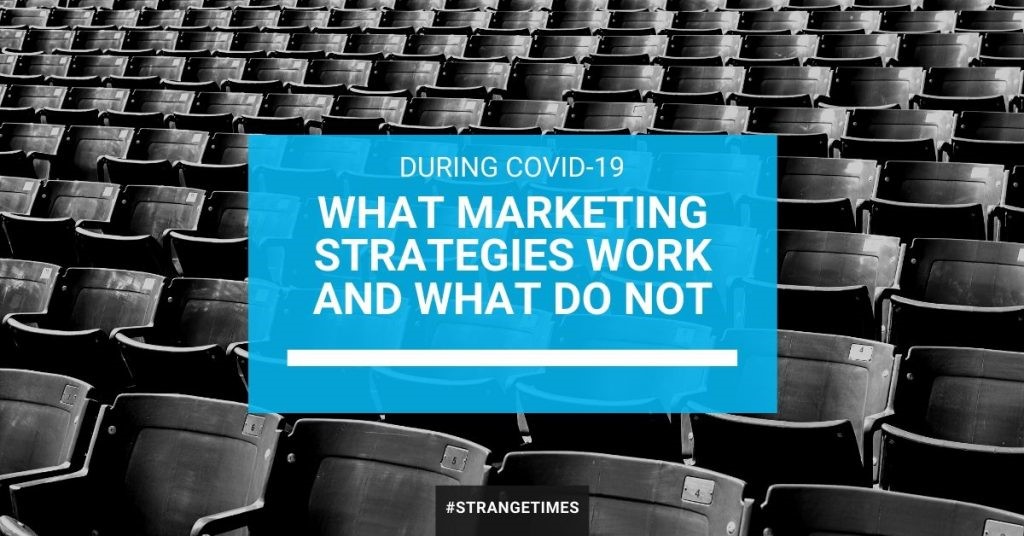 Providing hope in the time of need through well thought and well-meaning marketing will build stronger customer relations.
Prepare Contingency Plans 
Consumer behaviour is unexpected and unpredictable due to the peculiar nature of the situation we find ourselves in, and businesses will face sudden fluctuations. Plan marketing strategies accordingly. A contingency plan ensures preparedness in an unprecedented scenario and maintains regular communication with your audience, including in crises. Companies also need to evaluate previously scheduled campaigns and ensure that they meet consumer's heightened sensitivity and reflect their current mindset.
Be Positive, Not Ignorant 
When planning a communication strategy, it is essential to stay positive and share hopeful messaging. Stay abreast of the current situation and share only relevant fact-checked information. Misinformation can lead to disastrous consequences not only for the company but to the community and will not be received well.
Highlight How your Company Can Help 
Communicate your benefits. If your product can be of help in a quarantine situation, focus on your brand's potential to help in this unique situation. Create and share helpful content. Your content need not be quarantine targeted, ask yourself how you can provide education or entertainment while still staying true to your brand values.
Avoid Capitalising on the Crisis 
It is vital to keep people informed and take on social responsibility. Amid a climate of worry and fear, brands should respond with sensitivity. Talking about the proactive measures taken by your company will instil a sense of hope for the future. But when sharing the information, keep it informative and clear. Avoid alarmist language and misinformation. Mind your tone since bragging about your company's efforts can be perceived poorly. An excellent way to avoid this is to refocus the language from brand centred to people-centred.
During times like this, we are reminded that marketing is not life or death. It has forced society to refocus its efforts and come together. Companies that embrace this and work to add value and meaning in a difficult time are well-received. Providing hope in the time of need through well thought and well-meaning marketing will build stronger customer relations.
This article was originally posted on the PRecious Communications website.