PRCA to Launch Covid-19 Taskforce to Support PR Industry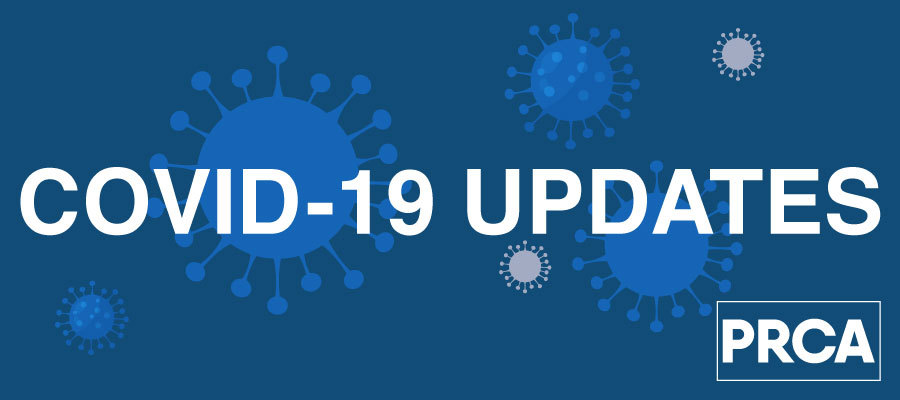 The Public Relations and Communications Association (PRCA) has announced plans to launch a Global Covid-19 Public Communications Taskforce in response to its Covid-19 Survey findings. This Taskforce will provide free practical support to practitioners around the world.
The U.K survey – which gathered the views of around 200 PR professionals – found more than a third of practitioners (33%) believed the industry was underprepared for the outbreak.
The study revealed remote working policies (62%) and event cancellations (58%) were the most common responses to the crisis taken by organisations.
The research also revealed:
– 30% of people believed their organisations have made good progress on their communications plans as a result of Covid-19.
– 17% of organisations have not taken any precautions whatsoever as a result of the outbreak.
PRCA Director General, Francis Ingham MPRCA, said:
"The coronavirus is a human tragedy with serious implications for business and public relations. Our industry is uniquely positioned to adopt a leadership role during this time of crisis, and deliver a public good.
"The survey results also show our industry needs support. Our global taskforce will be specifically geared toward providing guidance, best-practice, advocacy, and support for the public relations profession over the coming months.
"This offering will be global and it will be free."
Can you help?
The PRCA is assembling a team of senior professionals from across the world to help PR professionals deal with the impact of Covid-19. We want to hear from experienced practitioners interested in working on;
– Global advocacy of the need for the PR function to play a leading role in all planning, preparedness and response efforts
– Fast-shifting work-from-home and virtual models that PR professionals must embrace for themselves and assist other stakeholders in embracing as well
– Communicating for the mental health and well-being of the public in unprecedented, uncertain times
– Key crisis-response and best-practice guidance for all communications disciplines
– Collecting and reporting industry data pertaining to Covid-19 and its impact on role of PR professionals.
To apply to join the taskforce, please send a short email outlining your experience to PRCA Head of Communications and Marketing, Koray Camgoz.
About the PRCA
The Public Relations and Communications Association (PRCA) is the world's largest professional PR body.
We represent more than 35,000 PR professionals in 66 countries worldwide. With offices in London, Singapore, Dubai, and Buenos Aires, we are a global advocate for excellence in public relations.
Our mission is to create a more professional, ethical, and prosperous PR industry. We champion – and enforce – professional standards in the UK and overseas through our Professional Charter and Code of Conduct. The Code compels members to adhere to the highest standards of ethical practice.
We deliver exceptional training, authoritative industry data, and global networking and development opportunities. We also manage the International Communications Consultancy Organisation (ICCO), the umbrella body for 40 PR associations across the world, and LG Comms – the UK's national body for authorities raising standards of local government communication.
https://apac.prca.global/wp-content/uploads/2021/09/PRCA-APAC-Main-1.jpg
0
0
Tara Munis
https://apac.prca.global/wp-content/uploads/2021/09/PRCA-APAC-Main-1.jpg
Tara Munis
2020-03-17 08:40:52
2020-04-08 12:07:49
PRCA to Launch Covid-19 Taskforce to Support PR Industry