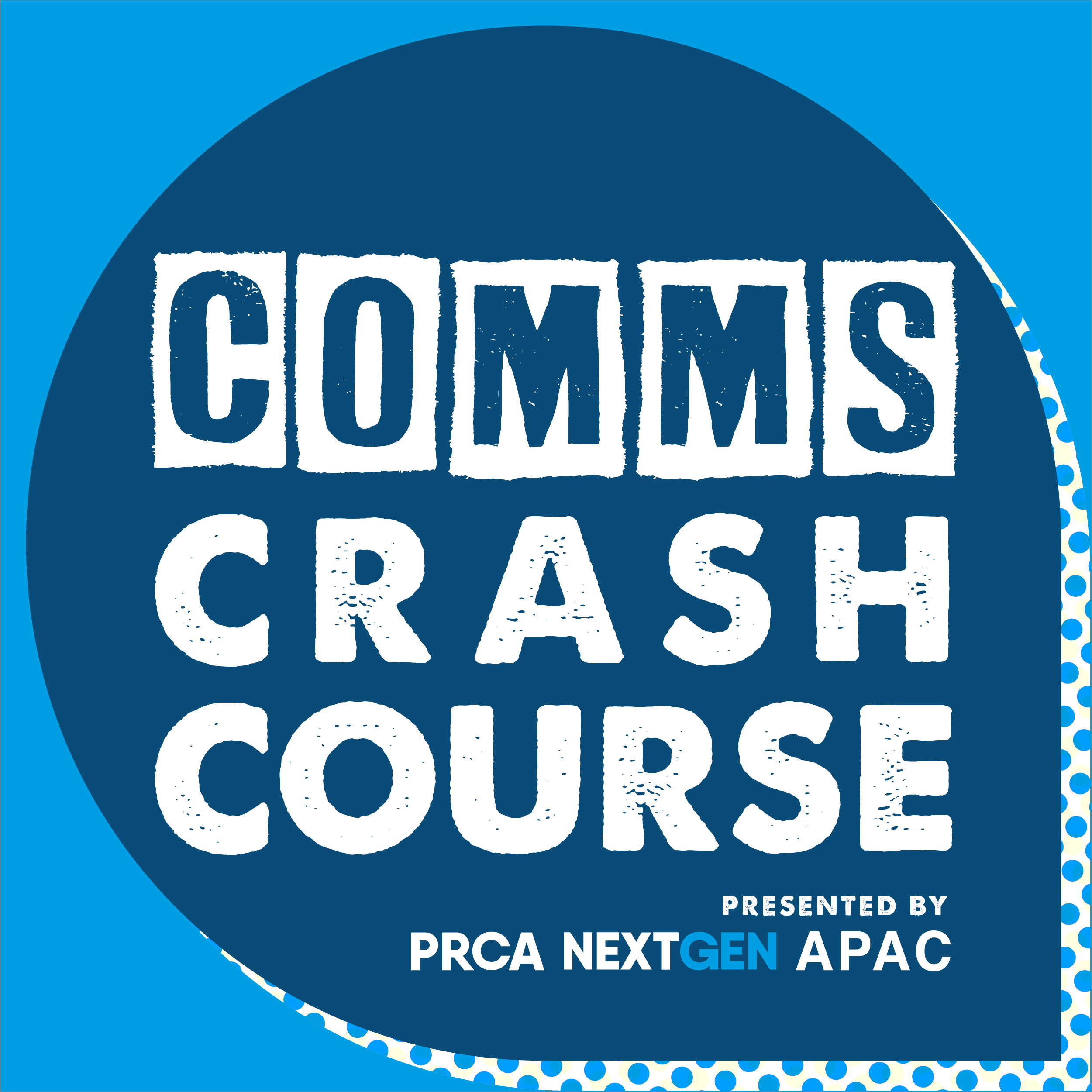 The four part series introduces students and new joiners to the communications industry
SINGAPORE, 6th June 2022 – The Public Relations and Communications Association Asia Pacific (PRCA APAC) NextGen Group has launched a new podcast series that aims to help aspiring PR professionals get started in the industry. 
The "Comms Crash Course" podcast – featuring four episodes and conversations with eight PR and Communications professionals across Asia Pacific – provides an open discussion answering common questions that aspiring PR professionals have.
 Head of PRCA APAC Tara Munis MPRCA said:
"A huge thanks to the PRCA APAC NextGen Group and the Communications professionals who have willingly been part of this podcast series. I'm certain that these honest insights and conversations would guide aspiring PR professionals as they navigate their career."
PRCA APAC NextGen Co-Chairs Marsha Imaniara MPRCA and Olivia Burton MPRCA said:
"It's been a great pleasure working with the NextGen Group to record these episodes alongside inspiring and seasoned Communications professionals. Our hope for the podcast series is that budding Comms and PR practitioners glean new learnings and are able to put this into practice." 
Listen to the first episode here.
The NextGen Group was launched in September 2020 by PRCA Southeast Asia (SEA), which was later rebranded into PRCA APAC, to equip young practitioners with the tools they need to progress their career forward. The podcast series was recorded prior to the rebranding and thus still referred to the association as PRCA SEA. 
For more information, please contact:
Tara Munis, Head of PRCA APAC
About PRCA
The Public Relations and Communications Association (PRCA) is the world's largest professional PR body.
We represent more than 35,000 PR professionals in 82 countries worldwide. With offices in London, Hong Kong, Dubai, Singapore, and Buenos Aires, we are a global advocate for excellence in public relations.
Our mission is to create a more professional, ethical, and prosperous PR industry. We champion – and enforce – professional standards around the world through our Professional Charter and Code of Conduct. The Code compels members to adhere to the highest standards of ethical practice.
We deliver exceptional training, authoritative industry data, and global networking, and development opportunities.
We also manage the International Communications Consultancy Organisation (ICCO) – the umbrella body for 41 PR associations and 3,000 agencies across the world, and LG Comms – the UK's national body for local government communicators. Additionally, we support the delivery of the Motor Industry Communicators Association (MICA).