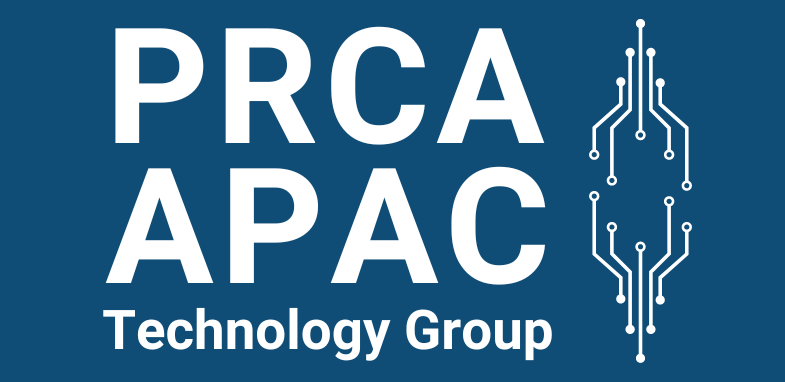 ASIA PACIFIC, 6 October 2022 – The Public Relations and Communications Association Asia Pacific (PRCA APAC) has established a new group to promote industry standards and practices in the technology sectors. The Technology Group has appointed The Hoffman Agency Chief Strategist & Head of Digital Nicolas Chan MPRCA (Chair) and Mutant Communications Regional Managing Director Lina Marican MPRCA (Vice Chair) as leads.
Consisting of agency and in-house representatives, the volunteer-led group aims to draw on industry experts to provide insight and knowledge around technology-related PR and communications trends.
The Group's objective is to support members working in the B2B and B2C technology sectors through sharing best practice, facilitating opportunities to network and helping to further improve the quality of the work we deliver.
Committee Members include:
Nicolas Chan, Chief Strategist & Head of Digital, The Hoffman Agency
Lina Marican, Regional Managing Director, Mutant Communications
Oli Budgen, Founder, Bud Communications
Syed Mohammed Idid, Head Of Corporate Communications, PLUS MALAYSIA BHD
Larry Loh, Communications Professional
Yanina Blaclard, Director of Marketing and Communications, Horizon Quantum Computing
Mayda Jutahkiti, General Manager, RICE
Scott Lai, Corporate Comms, Shopee
The Hoffman Agency Chief Strategist & Head of Digital Nicolas Chan MPRCA said:
It's great to see a balanced mix of both in-house and agency delegates in this group. APAC communications is in many ways evolving independently of global trends, and as an economic trailblazer, the tech industry is at the forefront of this journey. I hope that we can use this as a platform for constructive discussion (and disagreement) on the big picture themes that affect our work, such as ethics and local culture in a tech context, all while leaving our titles at the door.
Mutant Communications Regional Managing Director Lina Marican MPRCA said:
It's an honour to be the Vice Chair of PRCA APAC's inaugural Technology Group. With the business results Mutant drives for clients, I'm excited to share insights, best practices and to collaborate with other leaders to meet tomorrow's tech PR challenges. I look forward to serving the tech PR community alongside Nicolas and a stellar line-up of our committee members.
Find out more about the group here.
ABOUT PRCA
The Public Relations and Communications Association (PRCA) is the world's largest professional PR body.
We represent more than 35,000 PR professionals in 82 countries worldwide. With offices in London, Hong Kong, Dubai, Singapore, and Buenos Aires, we are a global advocate for excellence in public relations.
Our mission is to create a more professional, ethical, and prosperous PR industry. We champion – and enforce – professional standards around the world through our Professional Charter and Code of Conduct. The Code compels members to adhere to the highest standards of ethical practice.
We deliver exceptional training, authoritative industry data, and global networking, and development opportunities.
We also manage the International Communications Consultancy Organisation (ICCO) – the umbrella body for 41 PR associations and 3,000 agencies across the world, and LG Comms – the UK's national body for local government communicators. Additionally, we support the delivery of the Motor Industry Communicators Association (MICA).