Agency bolsters the capabilities in its second-largest regional market by adding Allanjit Singh, naming Jeremy Seow as Regional COO, and expanding remit for Singapore GM Adeline Goh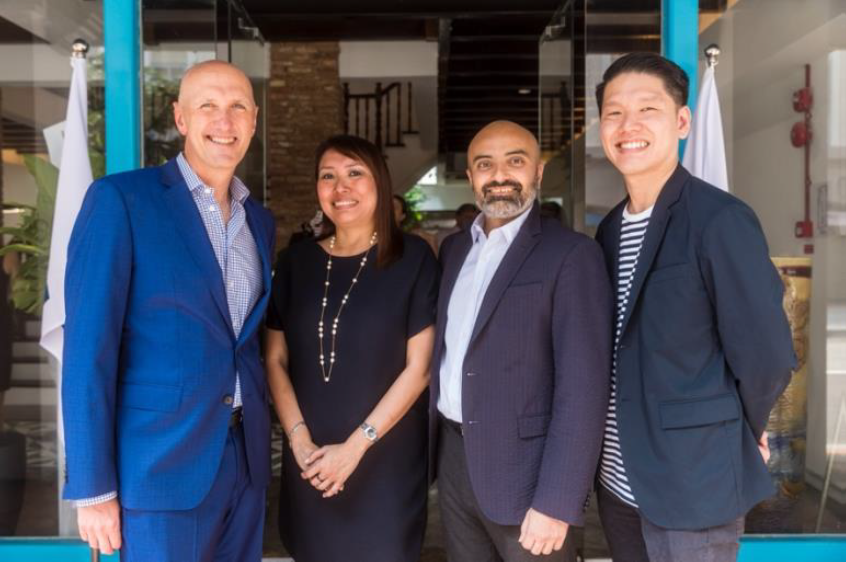 From left: Jonathan Heit, Adeline Goh, Allanjit Singh, Jeremy Seow
SINGAPORE (November 7, 2022) – As global marketing and communications agency Allison+Partners (NASDAQ: STGW) continues to expand its global footprint, the firm announced several updates to its Asia-Pacific (APAC) leadership team. This is the outcome of the firm's rapid regional growth trajectory, with more than 50 new clients added to the agency's APAC roster in the past year.
The new appointments are as follows:
Allanjit Singh joins the agency's Asia-Pacific team in a dual role: managing director in the agency's technology practice and head of digital for the region
Jeremy Seow has been promoted to regional chief operating officer and head of client experience for the Asia-Pacific region.
Adeline Goh has expanded her current remit as general manager for Allison+Partners Singapore, to include leadership of the region's corporate practice
All three Singapore-based leaders will play key roles in driving the agency's continued expansion and growth, together with other Allison+Partners peers and leaders in the Asia Pacific region.
Allanjit Singh joins the agency on the back of the launch of two technology research studies: Technology PR's Tug of War and Big Tech: Media Perspectives and Trends. As the agency's technology practice lead in the APAC region, Allanjit will continue building on the firm's technology heritage in APAC and be responsible for its multi-region and multi-market client relationships across both B2B and B2C technology sectors. He will also oversee the firm's digital services in the region.
Hired last year to run the agency's Singapore office, Adeline Goh will add to her role the responsibility of expanding the agency's corporate practice throughout Asia-Pacific region. Building on the firm's sterling reputation for corporate clients in the US and other markets, the firm sees more clients looking for innovation in executive positioning, reputation management and crisis/issues management among other needs. Adeline will partner with Allanjit to further embed digital and data into practice, particularly in Singapore.
Rounding up the list, Jeremy Seow, previously the firm's managing director of growth and innovation in APAC, is tasked with spearheading Allison+Partners' planned expansion in the region, as well as
enabling collaboration and consistency with the rest of the agency's global network. He will also manage partnerships with the agency's practice and client leaders across APAC, with a focus on client experience, and collaborate with other agencies from Stagwell Global to facilitate client growth and expansion of services.
Jonathan Heit, co-founder and global chief operating officer, commented on these appointments, "Our opportunity in Asia-Pacific is dynamic and rapidly evolving, and the agency's cross-regional client growth opportunity has never been greater. With a strong bench of leaders and partners across Asia-Pacific, not to mention significant investment in the region by Stagwell, I'm confident that Adeline, Allanjit, and Jeremy will be key contributors to the continued scale and depth of our client work and expansion."
With offices in a dozen markets and reach throughout the region, Allison+Partners is known for its groundbreaking and award-winning work in Asia-Pacific with brands like BOE, Booking.com, Dyson, GE, IHG Hotels & Resorts, Mars Wrigley, and TikTok.
"As businesses continue navigating the post-pandemic impact to the global economy, we are seeing more brands looking for a reputation partner to help them tread the balance between agility and stability within their brand communications," said Jeremy Seow. "Adeline and Allanjit's new roles will catalyse the agency's direction for innovation and interdisciplinary excellence across Asia-Pacific, ultimately to the benefit of our clients."
About Allison+Partners:
Allison+Partners is a global marketing and communications agency driven by a collaborative approach to innovation and creativity. The firm was named by PRovoke Media as one of its Global Agencies of the Decade, North American Agencies of the Year and Best Agencies to Work For. The agency was also named by PRWeek as a Best Places to Work for four consecutive years and recognized as one of UK's Fastest Growing Agencies. Allison+Partners operates in more than 50 markets around the world and is organized around five practices: Consumer Brands, Corporate, Reputation Risk + Public Affairs, Health and Technology. The agency's Marketing Innovation Team, which combines brand strategy, integrated marketing, creative, research and measurement expertise into one offering, works across these practices to deliver integrated storytelling for clients. Allison+Partners is owned by Stagwell (NASDAQ: STGW), one of the fastest growing and most influential marketing and communications networks in the world. Agency partners leverage Stagwell's technology, data analytics, insights and strategic consulting solutions to drive measurable results and optimize return on marketing investment for more than 1,700 clients worldwide. For more information, visit www.allisonpr.com.
About Stagwell
Stagwell (NASDAQ: STGW) is the challenger holding company built to transform marketing. We deliver scaled creative performance for the world's most ambitious brands, connecting culture-moving creativity with leading-edge technology to harmonize the art and science of marketing. Led by entrepreneurs, our 10,000+ specialists in 30+ countries are unified under a single purpose: to drive effectiveness and improve business results for our clients. Join us at www.stagwellglobal.com.
Media contact:
Germaine Ong
germaine.ong@allisonpr.com
+65 9830 4355