Industry Research: COVID-19 Significantly Impacts PR Industry in SEA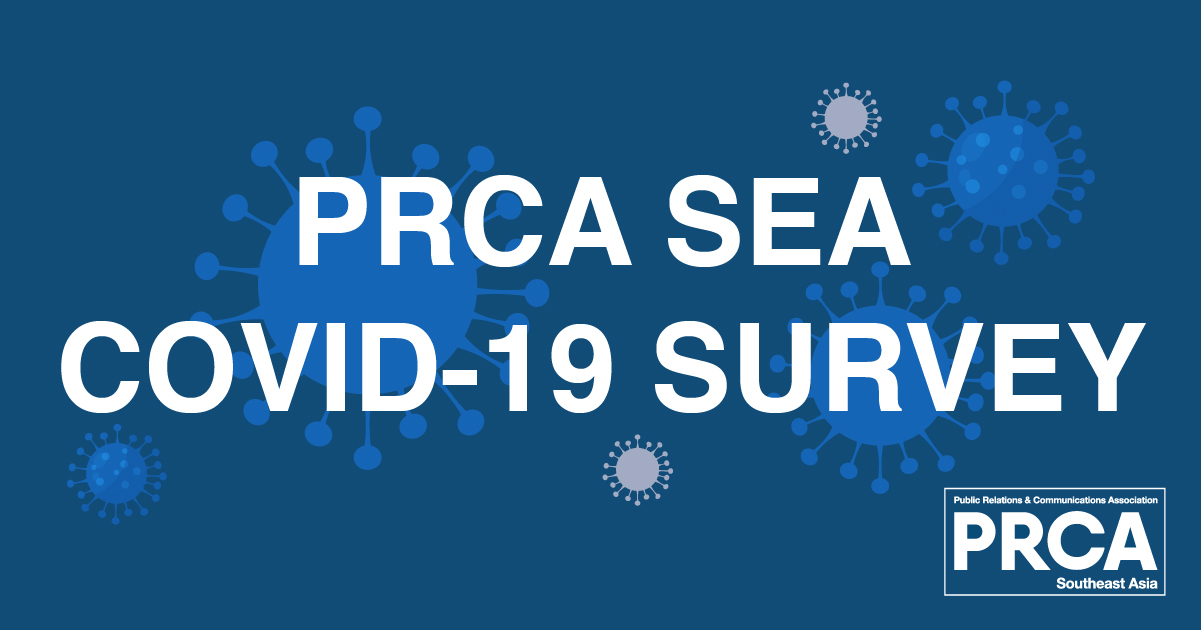 Industry research: COVID-19 significantly impacts PR industry in SEA
PRCA SEA has announced the results of its COVID-19 survey which aims to provide a better understanding of how communications professionals and organisations are coping with the current pandemic.
The survey –which gathered the views of senior in-house and agency professionals in SEA- revealed that organisations have been significantly impacted by the pandemic, with 44% of respondents saying operations within their organisation have been affected.
According to the survey, the industry is somewhat prepared (44%) for dealing with the pandemic. However, only 2% of respondents said that the industry was not prepared at all.
The research also revealed:
27% of respondents said their own organisation was very prepared in dealing with the outbreak, followed by 49% who said their organisation was somewhat prepared.
Similarly, 51% said their own organisation's communication function was somewhat prepared for dealing with the outbreak.
93% of the respondents said that it was a high priority to communicate to their organisation's employees about COVID-19.
The majority (96%) of organisations have implemented remote working policies in an effort to deal with the outbreak. 84% have cancelled events, and 73% have instigated travel bans.
Most organisations have updated their crisis communications plans with 88% of respondents saying that they have made good progress in doing so. 2% of the respondents said their crisis communications plans have not been updated.
Tara Munis MPRCA, General Manager, PRCA SEA said:
"The results show that the global pandemic is seriously affecting the PR and communications industry. In times like this, the industry needs to come together and support each other. PRCA SEA is more than ready to provide this support. We have launched our global taskforce, which will provide provide free practical support to practitioners around the world. We've also set up an opportunity for senior PR professionals from across the world to exchange notes and ideas on the industry's response to the COVID-19 crisis through our weekly call."
You can find more information here.
About the PRCA
The Public Relations and Communications Association (PRCA) is the world's largest professional PR body.
We represent more than 35,000 PR professionals in 66 countries worldwide. With offices in London, Singapore, Dubai, and Buenos Aires, we are a global advocate for excellence in public relations.
Our mission is to create a more professional, ethical, and prosperous PR industry. We champion – and enforce – professional standards in the UK and overseas through our Professional Charter and Code of Conduct. The Code compels members to adhere to the highest standards of ethical practice.
We deliver exceptional training, authoritative industry data, and global networking and development opportunities. We also manage the International Communications Consultancy Organisation (ICCO), the umbrella body for 40 PR associations across the world, and LG Comms – the UK's national body for authorities raising standards of local government communication.
https://apac.prca.global/wp-content/uploads/2021/09/PRCA-APAC-Main-1.jpg
0
0
Tara Munis
https://apac.prca.global/wp-content/uploads/2021/09/PRCA-APAC-Main-1.jpg
Tara Munis
2020-04-06 10:06:54
2020-04-08 12:09:02
Industry Research: COVID-19 Significantly Impacts PR Industry in SEA