Date/Time
Date(s) - 17/01/2023
10:00 am - 12:00 pm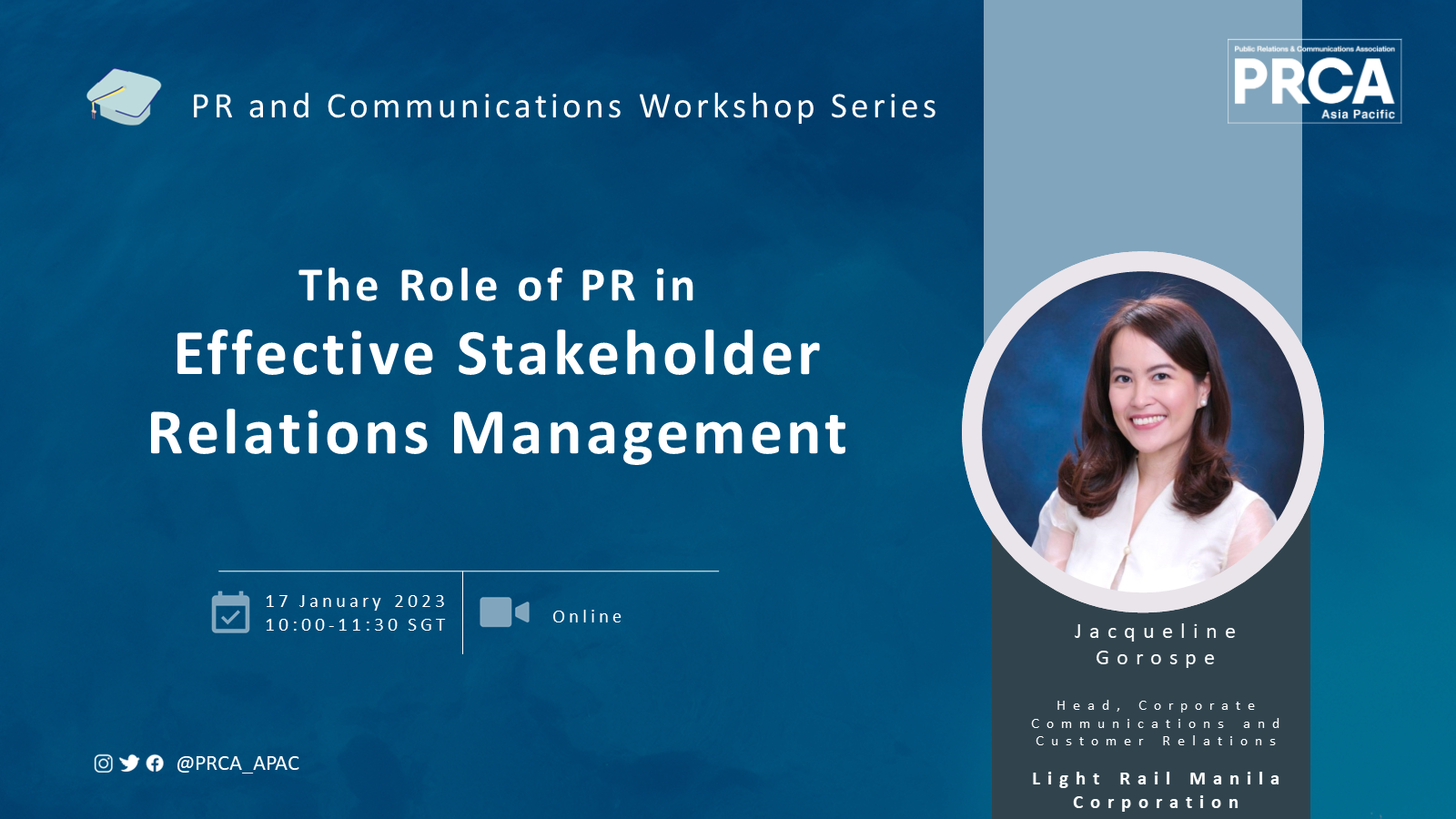 Location: Online
Trainer: Jacqueline Gorospe, Head, Corporate Communications and Customer Relations, Light Rail Manila Corporation
Format: This training will be carried out online in a webinar setting. Attendees will not be able to have their laptops, camera, and microphones on during the session.
---
Summary and Workshop Overview:
Knowing about the importance and influence of stakeholders is essential for business success. Organizations must proactively consider the needs and desires of anyone who has a stake in their organization, which can foster connections, trust, confidence, and buy-in for key initiatives. When done well, stakeholder engagement can mitigate potential risks and conflicts with stakeholder groups, including uncertainty, dissatisfaction, misalignment, disengagement, and resistance to change. The process entails identifying, mapping, and prioritizing stakeholders to determine the best tactics for effective communication while making the best use of available resources.
---
Key learning outcomes:
Understand concepts and principles in public relations and stakeholder relations
Identify key stakeholders and the level of engagement, communication, and consideration needed
Design a PR strategy and implementation plan that aligns with stakeholder engagement strategy