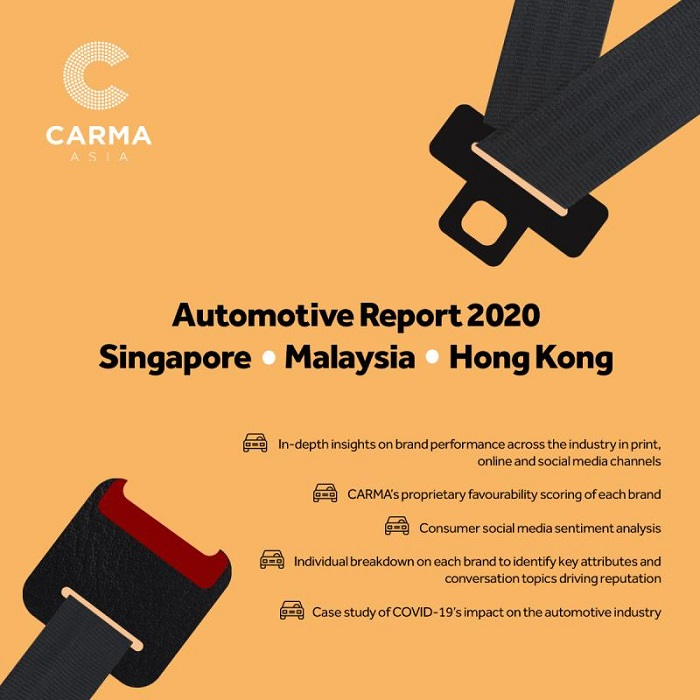 CARMA ASIA's automotive report evaluates how top automotive brands in Singapore, Malaysia and Hong Kong were reported in Q1 2020.
The analysis reveals the overall prominence and favourability of automotive brands in local publications and on social media and details the leading brand attributes and key topics of discussion impacting their reputation.
The report also includes a case study of COVID-19's impact on the motoring brands. CARMA's proprietary Favourability Rating pinpoints the degree to which statements from CEO's had a bearing on the overall tone of coverage.